Who would think about building an open-air shopping mall on a piece of land that measures only 5,791 square feet? A young architect named Akihisa Hirata has taken the challenge.
In the middle of Tokyo alleys, a set of 6 small buildings offers spaces for 10 retailers well back from main streets.
Sarugaku (the name of the mall) in the trendy and chic Daikanyama district is about to celebrate its one-year anniversary next week.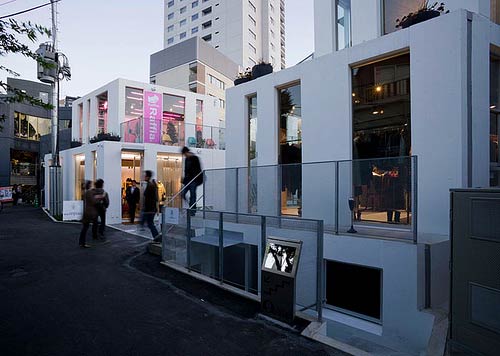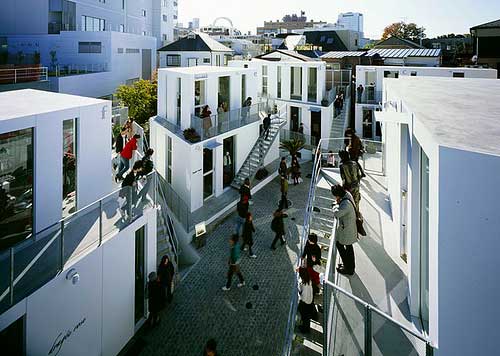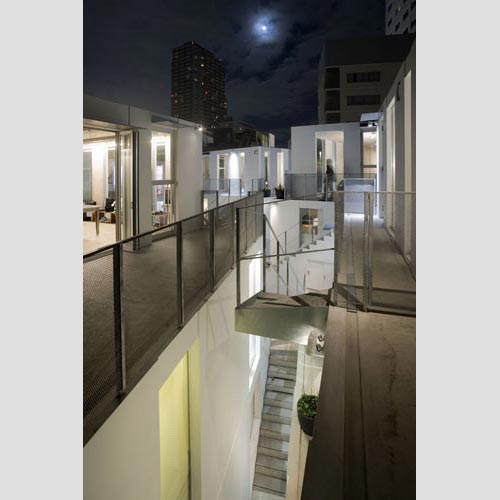 above images: © Nacasa & Partners